土壤采样取样管器土样顶空管套筒进样管取土管器Easydraw Syringe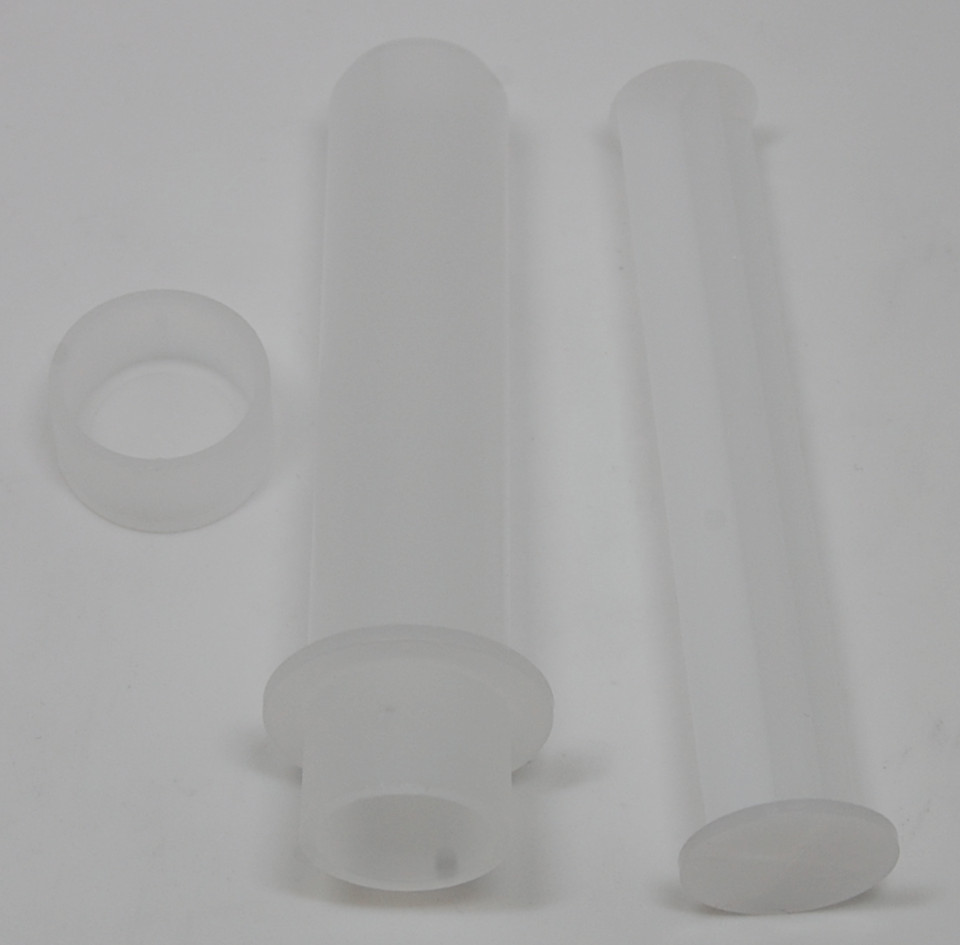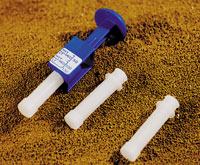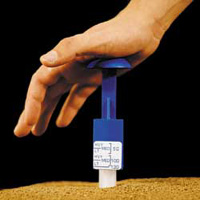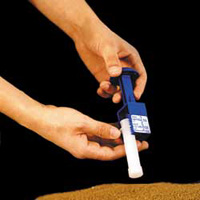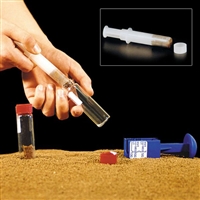 EasyDraw Syringe® & PowerStop Handle® Product Information
The Most Versatile, Disposable Soil Sampling System Available For Field Preservation

A Simple Solution for soil sampling as described in EPA SW-846 Method 5035A and many other methods!

PowerStop Handle is reusable
Ability to take 5, 10 & 13 gram soil samples with one handle
Adjustable settings to compensate for various soil types
Sturdy handle makes sampling easy in all soil types
EasyDraw Syringe doubles as a a dry weight sample container and collection tool
EasyDraw Syringes meet demanding performance & cleanliness standards

The EasyDraw is available in a case of 100 disposable syringes.

Step 1 - Load Sampling Device

Insert the EasyDraw Syringe® into the appropriate slot on the Powerstop Handle® and remove end cap from syringe. If sampling for EPA Method 5035A low-level Protocol, insert syringe into one of the three 5 gram positions. Use the heavy position for dense clay, the light position for dry sandy soil, and the medium position for all others. There are also three 10 gram and one 13 gram positions to accommodate other methods.

Step 2 - Collect Sample

Push the EasyDraw Syringe® into freshly exposed soil. Continue pushing until the soil column inside the syringe has forced the plunger to the stopping point. Wipe all debris from the outside of the EasyDraw Syringe®. The soil plug should be flush with the mouth of the sampler. Remove any excess soil that extends beyond the mouth of the sampler. The EasyDraw Syringe delivers approximately 5, 10 or 13 grams. Actual weight will be determined at the laboratory.

Step 3 - Eject Sample Into Vial

Remove the syringe from the Powerstop Handle®. Insert syringe into open end of a pre-tared 40-ml vial containing the appropriate preservative. Extrude the sample into the vial by pushing on the syringe plunger. Avoid getting dirt on the threads of the the 40-ml vial.

Cap vial immediately and put on ice or in an environment maintained at 4° C. Option: Refill EasyDraw Syringe® and cap for use as a dry weight container.